Danielle Turner LCSW
Self-Care: How to Eliminate Burnout and Thrive in Your Business!
Burnout is real. Burnout will have you laid out on the floor or in an ambulance. American Psychologist Herbert Freudenberger coined the term burnout in the 1970's to describe the consequences of severe stress helping professions who were exhausted and unable to cope. Today the term is used in other professions and can affect anyone from celebrities, students, overworked employees, and homemakers who are overly stressed.
Per the World Health Organization burnout refers specifically in the occupational realm. Burnout can however effect other areas of our lives such as parenting, caretaking and relationships. Burnout is emotional, mental, and often physical exhaustion caused by prolonged or repeated stress. Working long hours and juggling too many tasks can play a significant role in causing burnout. It is in a nutshell physical, emotional and/or mental collapse from overworking.
Signs of burnout can include:
Excessive stress
Fatigue
Irritability
Sadness
Anxiety
Insomnia
High blood pressure
Headaches
Vulnerability to illness
Lack of appetite
Ask your self-
• Have I been cynical at work?
• Do I drag myself into the office?
• Do I lack energy to be productive?
• Do I lack concentration?
• Have my sleeping patterns changed?
• Am I inpatient or irritable with clients?
If you answered yes to any of these questions, you may be experiencing burnout.
One fast highway to burnout is having the hustle mentally.
Studies show the hustle mentally cuts your career, slowly destroys your mental and physical health, harms relationships, has you on autopilot, creates unnecessary stress and ultimately results in burnout. The Hustle mentally is the idea that to in order to succeed in your business you must work non- stop, 24/7, with no breaks and no sleep. The idea that you must exert yourself 110% to achieve your professional goals. The hustle mentally has some benefits as when starting and/or growing a business you have to have a good work ethic. However, overworking only stuns your growth, creativity and productivity.
Why is self-care necessary?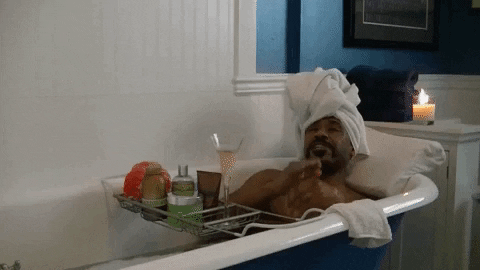 Self-care is necessary to eliminate burnout caused by the hustle mentality. Self-care helps you to stay balanced with the demands of your practice and living your personal life. Self-care helps you stay productive, creative and decreases the anxieties that come along with starting and/or scaling your practice. Self-care helps you manage your stress. Self-care means engaging in activities that promote overall mental, physical, emotional, spiritual, and social well-being. Self-care is anything you enjoy that has a positive impact on you. Self-care is for everyone from student to CEO.
To thrive in your business, you must engage in self-care. Self-care looks like taking care of self physically which includes exercise, eating healthy, drink your water, meditation, yoga and getting proper sleep. Taking time off is important and doing things like putting the phone on do not disturb. Make sure to schedule breaks during your day and take your scheduled lunches. Go home on time. Setting boundaries within the work setting is also critical to eliminating burn out. If you are a business owner, outsourcing some tasks to ensure it frees up time for yourself.
One thing I personally feel has helped me the most is to have a business bestie. Having someone who is like minded with mutual goals to hold you accountable, motivate you and collaborate with is helpful. Having a life outside of work is a form of self-care that is needed. Be able to have a passion outside of work, doing a hobby, spending time with your family/friends and doing nice things for yourself can help to eliminate burnout. Organization is important, having good systems in place and having a clean decluttered space can help you stay on task daily. Reaching out to mentors, business coaches and others in your industry to get support and resources can help you to have more time for self.
The most important thing you can do is to say NO. No is a complete sentence. It allows you to put yourself first, because when you say yes to everything you are saying no to yourself. Burnout can sneak up on you without notice. Pay attention to yourself and notice changes in your attitude, physical health, productivity, and creativity. Make sure to walk in your strengths. Taking care of yourself will minimize burnout. There is 1440 minutes in a day, make sure to use them wisely. As always stay safe, stay well and take care of you.
-Danielle